Deep wave wigs have gained immense popularity among black women due to their natural, wavy texture that mimics the look of freshly curled hair. However, to keep your deep wave wig looking its best, you will need a few key products and provide it with proper care and maintenance. In this blog post, we will discuss what a deep wave wig is, what products to put on it, and how to maintain its gorgeous texture.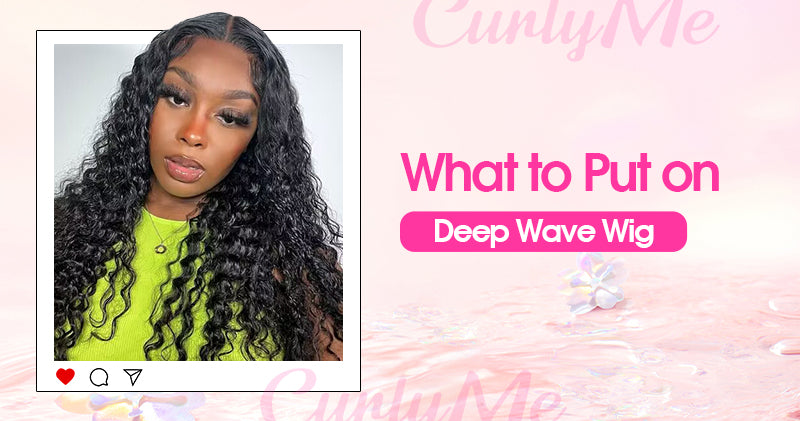 What is a Deep Wave Wig?
A deep wave wig is a type of wig that wig hair has been styled into deep, luxurious waves. Deep wave refers to a type of hair texture. The hair is carefully crafted to maintain its wavy pattern, giving you a stunning and beachy look. These wigs are an excellent choice for those who want to change their hairstyle without committing to permanent waves or curls. Many beginners in wig care are unsure of what products to use to maintain the elasticity of their deep wave wig after purchasing it. Keep reading, and we will tell you what products you should use.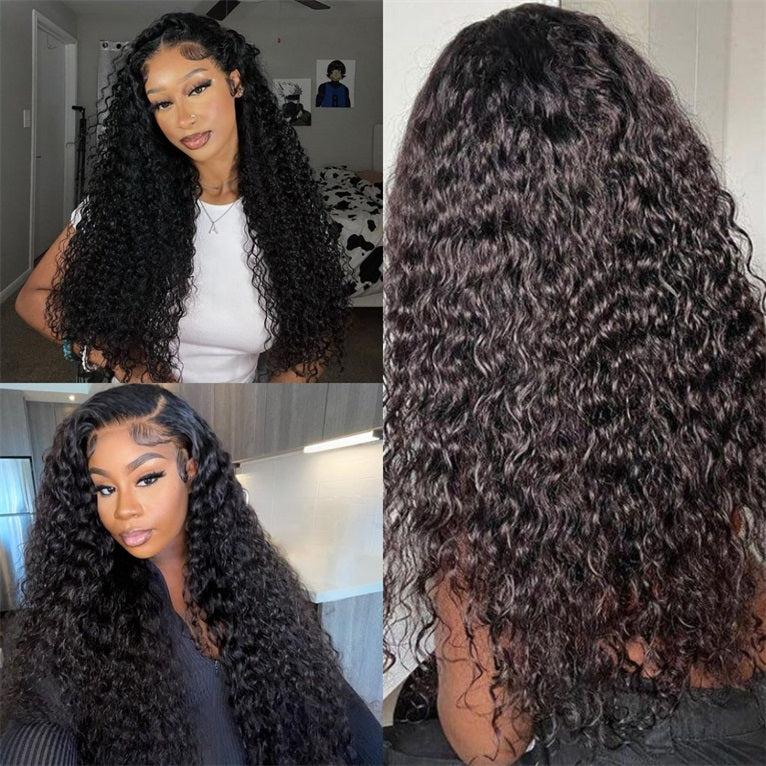 What to Put on Your Deep Wave Wig?
To keep your deep wave wig looking fabulous, you'll need to use the right products. Here are some essentials to include in your wig care routine:

1. Leave-in Conditioner
A leave-in conditioner is a must-have for deep wave wigs. It helps to keep the hair hydrated, prevents frizz, and maintains the wig's wavy pattern. After washing and drying your wig, apply a lightweight, water-based leave-in conditioner evenly throughout the hair. Some ladies will choose to mix leave-in conditioner with water to form a spray, and then spray it on the wig to maintain a moist and shiny appearance. This is also a good approach. Be sure to avoid putting on too many products, as they can weigh down the waves and make the wig appear flat.

2. Hair Gel
Hair gel can be used sparingly to define the waves and keep them in place. Opt for a lightweight, alcohol-free hair gel that won't dry out the hair. Apply a small amount to your fingertips and scrunch it into the wig's waves, focusing on the ends. This will help maintain the wave pattern and provide a natural-looking hold.

3. Curl-Enhancing Mousse
Curl-enhancing mousse is another excellent product for enhancing the waves in your curly wig. It provides hold and definition to your curls without making them stiff or crunchy. Apply it to damp hair and scrunch it gently to activate the waves. Mousse helps create volume and definition, making your wig look full and vibrant and lasts throughout the day.

4. Hair Essential Oil
Hair essential oils, such as rose essential oil and coconut oil, can be used to add shine and moisture to your deep wave wig. Apply a small amount to your fingertips and lightly run them through the wig's waves, focusing on the mid-lengths and ends. Be cautious not to overdo it, as too much oil can make the wig appear greasy.

5.Curl Refreshing Spray
As the days go by, deep wave wigs can lose some of the definition of their curls. In such situations, curl refresher spray will be your savior. Revive and shape your curls to make them look new. Keep a small bottle of curl refresh spray in your bag for easy touch-ups on the go.
Tips for Maintaining Your Deep Wave Wig:
1. Please use these styling products when your hair is completely dry. And make sure all the hair is detangled. You can use your finger or wide tooth comb to remove the knots. You can slightly moisten your hair with water spray before use. Then, put on these products to lock in the curls, keeping them elastic and looking beautiful.
2. When not in use, store your wig on a wig head to help it maintain its shape and prevent tangling. Remember to place it in a dry and well-ventilated place.
3. If you are a
lace front
or
full lace wig
wearer, you are likely undergo with the occasional need to sleep while wearing your wig on. Many people worry that extended pressure could deform the wig, but there's a simple solution: a silk or satin pillowcase. Sleeping on a silk or satin pillowcase reduces friction and prevents your deep wave wig from tangling and frizzing. You can even wear a satin bonnet for double protection. On the other hand, if you wear a
wear and go glueless wig
, you won't have to worry about this issue, as it doesn't require adhesive for attachment. This allows you to take it off every night to let your scalp breathe.
Can You Straighten Deep Wave Hair?
Yes, it can be straightened if your deep wave hair item is made of 100% human hair. Human hair is highly resistant to high temperatures and can be styled using thermal styling tools. While synthetic wigs are not, chemical fibers cannot withstand high temperatures. However, you need to wash it thoroughly and then air dry it totally before straightening it. Then use a straightening iron to flatten it. If the wig is very thick, you may need to divide it into several parts and straighten the hair one by one. Once your hair is straightened, you can use oil-based products to keep it straight.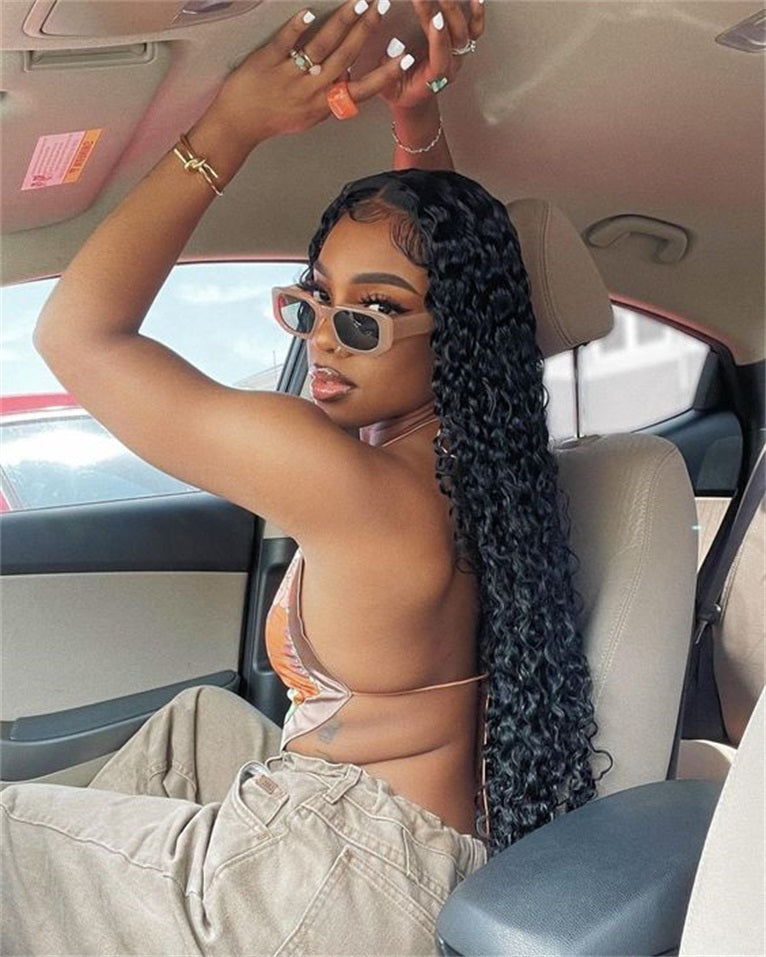 Conclusion
By following these tips and using the right products, you can enjoy beautiful, wavy hair with your deep wave wig for a long time. Remember that proper care and maintenance are key to keeping your wig looking its best.