Exploring the various hair colors of glueless wigs at CurlyMe. Through our glueless wigs colors chart, get the specific hair color that you wanted. Get the wrong wig color will totally a big loss. Glueless wigs have become the most popular wig choices, this blog will introduce a variety of rich glueless wig color ideas available at CurlyMe Online.
Glueless Wig Colors Chart
There are many wig colors like hot highlights, burgundy color, reddish brown color, blonde hair color glueless wigs for wig wearers at CurlyMe. Get CurlyMe glueelss wig colors chart for various colorful glueless wigs.
Highlight Color
Highlighting wig is one of the most popular hair shades. A mixture of honey blonde and brown looks great on any hairstyles and hair lengths. Add more dynamic and bright, a nice upgrade to brown hair color. Get this highlight glueless wigs online for a fabulous look and easy to style option.
Burgundy Color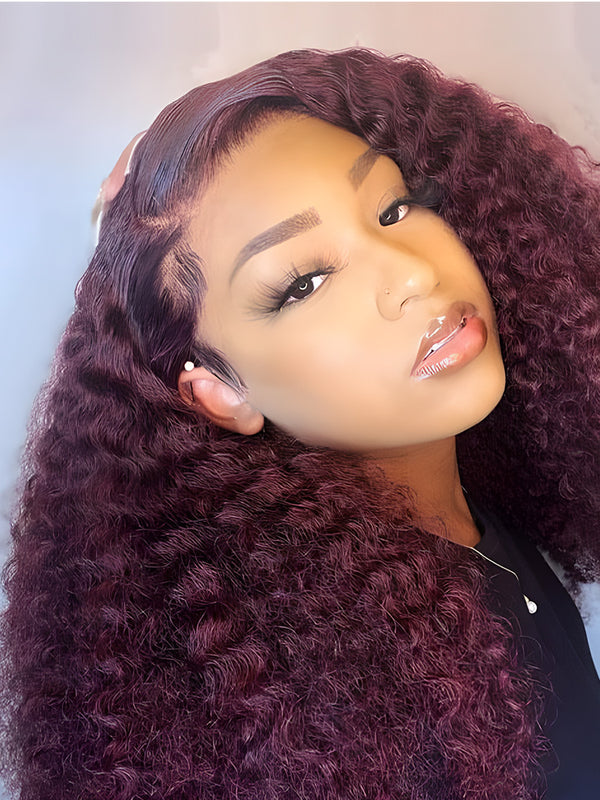 Burgundy hue is beautiful and a classic hair color for Fall season. Burgundy is a low-key warmth hair color, not too bright, natural looking and still eye-catching. CurlyMe gluess wigs apply professional coloring technique, not easy to fade. Pre-cut hd lace glueless wig, no glueless needed, easy to wear and take off, suit for everyday use.
Reddish Brown Color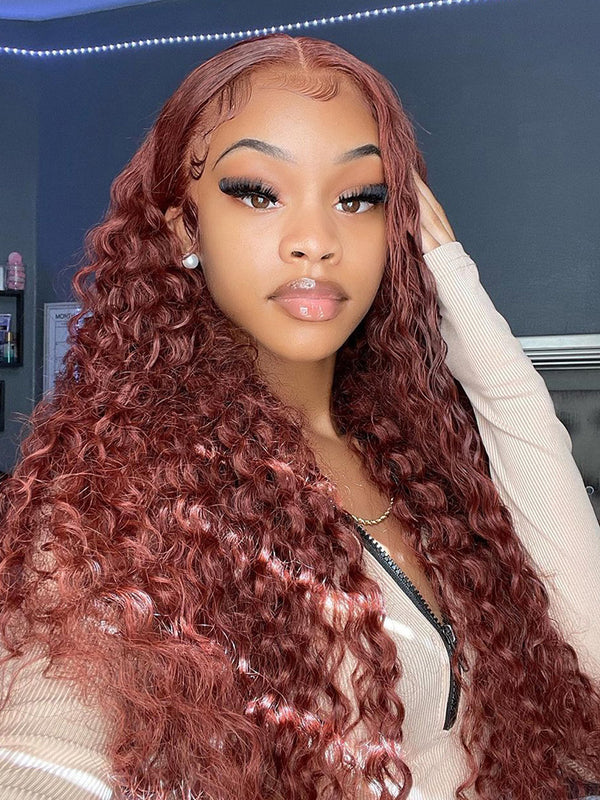 Reddish Brown Color is a fabulous hair color, a combination of red and brown shades. The reddish brown hair color idea offers a rich, warm tone, give a natural shinny look, can brighten your overall appearance right away. Reddish Brown glueless wigs, available in various hair lengths and hair styles, perfect choice for all skin color.
Blonde Color
Blonde is one the most trendy hair color. 613 blonde is a light blonde color and classic hair color for beautiful women. You will look shinny and stand out among crowd. CurlyMe blonde glueless wig is made of top quality virgin human hair, hd lace front, 100% glueless, most convenience and beautiful.
Natural Black
Natural black is the most classic hair color, looks great for all skin color. No worries of hair color fades and can be bleached and colored to any hair color you want. CurlyMe black glueless wigs are 100% virgin human hair wigs, available in various hair types and hair styles, hd lace front, pre cut lace, 100% glueless wear and go.
Look no further and find the most suitable glueless wig colors at CurlyMe Hair Online. CurlyMe offers an extensive collection of glueless wigs, including various colors and styles to cater to a diverse range of customers' preferences.