Where to Find the Best Human Hair Wholesale Vendors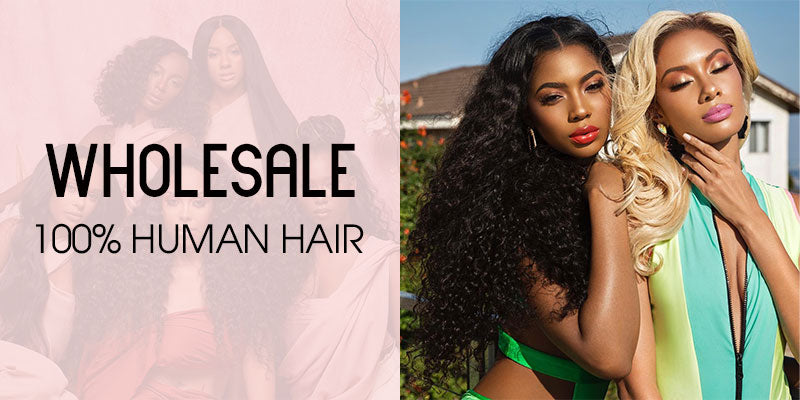 The wholesale hair industry is a booming one, with many vendors vying for the top spot. Many of them are looking to undercut their competition by offering lower prices or more products for less money. However, something separates the best wholesale hair vendors, such as Curlyme, from the rest: quality. This article will discuss what qualities of the best hair wholesale vendors to help you determine whether or not a company is a good fit for your business.
8 Qualities of Good Hair Wholesale Vendors
Reputation
One of the most important factors to consider when choosing a wholesale hair vendor is their reputation. A reputable company will back up its claims with previous customers, examples of past jobs, and other evidence that it can deliver on what they say. It also allows you to get an idea if there were any complaints about the quality of service provided by this human hair vendor in the past, so you'll know ahead of time whether or not your experience might be similar. That is what defines Curlyme as a good hair wholesale vendor.

Variety
The best hair wholesalers provide customers with a wide variety of human hair wigs to choose from, so there's always something new to try. This ensures that each client can discover their perfect match no matter what they are looking for, whether curly, wavy, short or long wigs or frontal and closure. Curlyme has the largest selection of human hair bundles which makes us ideal for both hair vendors and individuals looking for the best quality at rock bottom prices. We also offer wholesale rates with no minimum order, perfect for business owners or anyone trying to build their clientele. Curlyme is dedicated to providing clients with the best experience possible, which means offering a wide variety of products and making it easy for every customer to find what they need. No matter what you're looking for, Curlyme has it all, literally.

Quality of Products
Another critical factor to consider when choosing the best hair wholesale vendors is their products, specifically whether they are made with human hair or synthetic materials. Human hair tends to hold up better over time than synthetic fibers that become frizzy after just one weekly wash and wear cycle. This means you'll have to spend money on replacement bundles every few months for artificial wigs, whereas natural ones can last you years without needing any replacements at all. Curlyme only uses 100% natural human hair in its product line, making us an ideal supplier for your business needs.
Customer Service
Many different things set apart great companies from mediocre ones, but customer service plays a vital role in determining whether or not a company is good enough for your business. A great hair wholesale vendor should be willing to go above and beyond what you expect from them, such as adapting their working schedule according to yours if needed. Curlyme has been flexible with customers' schedules by offering different payment methods like wire transfer and cash on delivery which helps us remain an ideal vendor of the best quality human hair wigs.

Price
Many companies offer lower prices than most suppliers, but they usually make up for it through low-quality products made with synthetic fibers instead of 100% natural human hair. If you want to find wholesalers who can deliver high-end quality even at factory price, then Curlyme should be your first choice. We offer high-quality human hair wigs at a factory price so you can get the most bang for your buck.
Knowledge
Just as important as any other quality, knowledge is what separates great hair wholesalers from mediocre ones. If the staff at your potential hair vendor does not know their products well, then chances are they do not care about them. This means you should move on to another company that knows what they are doing and takes pride in providing quality goods for their customers. A good wholesale human hair vendor will have a deep understanding of their market and know exactly how to meet customers' needs even before they do it themselves. Curlyme has been in business for years, which means that our extensive experience allows us to deliver products perfectly tailored according to every client's specifications without compromising quality or integrity. This makes it ideal because we know what works best for each customer's unique situation yet always deliver superior results with 100% satisfaction guaranteed. It would be best to choose Curlyme as your supplier of choice because we know exactly what you need.
Attention to Detail
Great human hair wigs vendors possess the ability to pay close attention to every little detail to provide customers with the best experience possible. Curlyme is an ideal hair wholesaler for this reason since they are not only able but willing to do whatever it takes within their power to ensure that each customer's needs are met according to accurate specifications without sacrificing quality or integrity! By choosing us, you can ensure that all orders will fit perfectly and look even better than expected once installed by a professional stylist. Curlyme should be your number one pick if precision matters most when it comes to business.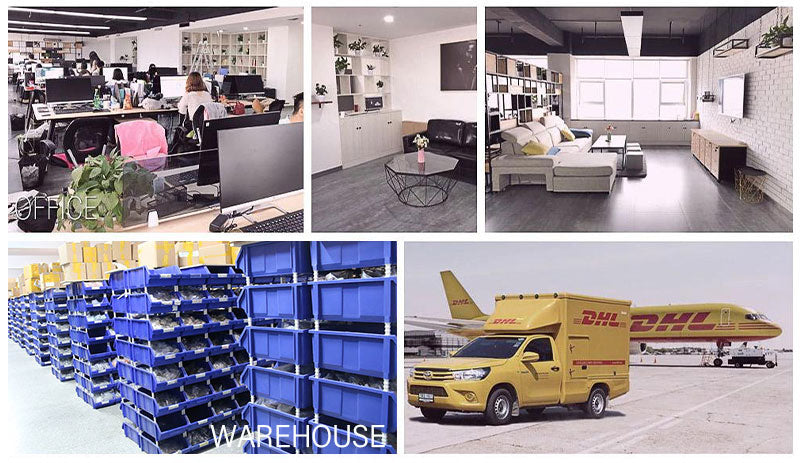 Supportive Team
Even the best hair wholesalers cannot provide you with quality products without a supportive team behind them. An excellent company will not only have an experienced and knowledgeable staff but one that is also willing to go above and beyond what's expected from them to ensure your every need is met precisely as it should be. Curlyme has been a leading wholesale supplier of 100% human hair wigs for years now because we know how important it is that our clients feel confident about their purchases which means having a helpful support team by your side at all times, so there are no surprises when placing orders or receiving packages. The last thing any business owner wants is an unreliable vendor who may cause problems, especially after they already paid large sums of money upfront. When choosing a human hair wholesale vendor, keep this in mind, and know that Curlyme is the most supportive hair wholesale company you will find.
Quantity and Shipping Time
The last thing to look for when choosing a supplier is how quickly they can deliver your product, as well as an accurate shipping time estimate so that you're not left waiting around forever. A good company will give you all this information ahead of time without any additional work on your part, which makes it easy for everyone involved. Curlyme works with experienced logistics partners to ensure the fastest shipping possible and an accurate delivery time estimate. We can even provide you with a tracking number as soon as your order has been shipped to guarantee that it reaches you on time! This makes us your number one choice if you are into the hair dropshipping business.
Conclusion
Finding the right hair wholesale vendors is a difficult task. There are many aspects to consider before you make a purchase, and it's easy for an inexperienced buyer to get confused or taken advantage of by sellers that don't have good intentions. However, if you follow this guide and use your best judgment when choosing a vendor to work with, it will be much easier for you to find suitable suppliers that meet all of your needs. Better still, you can go wrong with CurlyMe. Curlyme is truly one of the best hair wholesale vendors, thanks to all these qualities, which set us apart from our competitors in every way imaginable. If you're looking for high-quality human hair wigs, then Curlyme should be your first choice because we have everything you need under one roof, so no matter what type of wig or how much quantity you want, Curlyme guarantees satisfaction.