Finding a hair store near me is easy, but choosing one with what you need can be challenging. There are several factors to consider and choices to pick from. CurlyMe Hair is a leading human hair store supplying human hair wigs to different customers. Here is a guide for choosing the ideal hair store near me for you that wanting to find the right human hair wigs near me.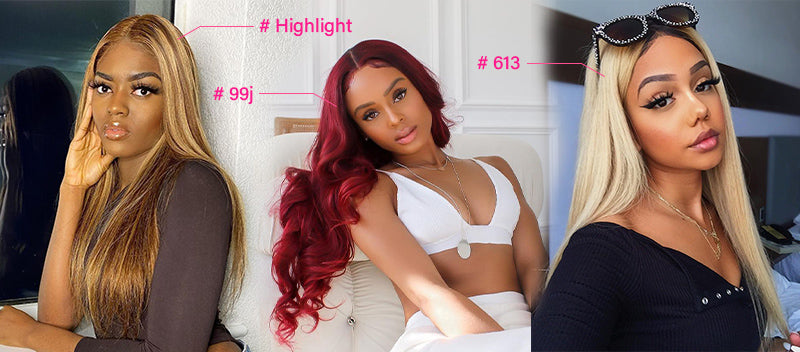 How to Install A Human Hair Wig
Installing a wig can be intimidating, especially if you are a beginner at wearing wigs. Depending on your needs and the type of wigs you purchased, there are different ways to install a wig.
Headband Wig for Beginners
If you are not used to wearing wigs, the headband wig for beginner women is an ideal choice. The wigs are the perfect protective styles for wig beginners. Additionally, they are quick to install and are convenient. The headband wig for beginner wig wearer requires no glue to install. You can simply throw it on your head in a few minutes, and you are ready to go. Below are a few short steps for installing the headband wig;
Comb your headband wig in advance. Straight hair headband wigs are easy to handle. Use a wide-tooth comb for curly headband wig
Comb your hair. Tie your hair into a ponytail before putting on a headband wig. Alternatively, braid hair into tiny braids
Groom your front hair
Install the headband head wig

How to Install Lace Front Wigs
Installing lace front wigs is not as complicated as it may appear. There are many tutorials online showing people how to install a lace front wig. However, here is a more simplified yet effective method for installing a lace front wig.
The first step is to buy the wig from any quality hair store near me.
Prepare the Wig
The first thing that most people do is bleach the knots on the lace where the hair is connected.
Next, shampoo the wig with an expert-recommended shampoo.
Once you have bleached the knots, customize the lace to your skin tone.
Pluck the wig using tweezers to get a natural-looking hairline
Install the Wig
Secure your own freshly washed hair, either by braiding, ponytailing, or twisting your hair
Next, put on a wig cap. Ensure the wig cap matches your skin tone
Clean your skin
Add the glue
Cut the lace
Following the instructions on the wig manual, attach the wig carefully
Cut the lace again (this time to remove away the excess lace)
Melt the lace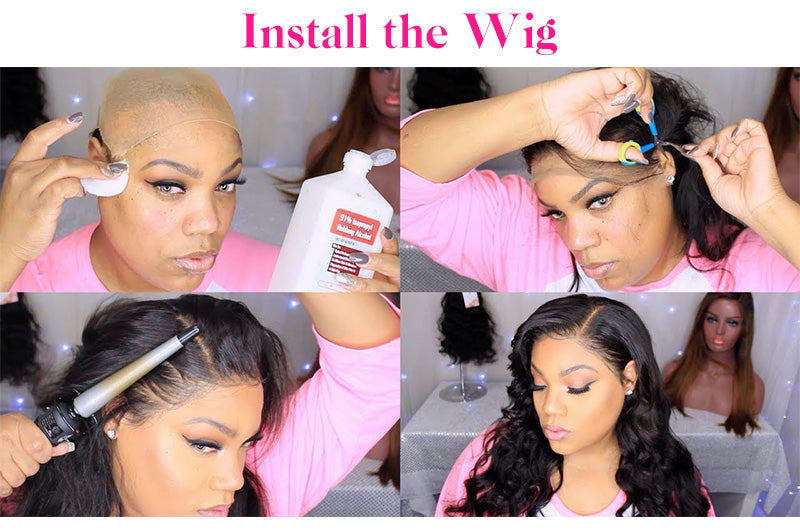 Style the Hair
However, if you cannot install the front lace wig, look for a professional hairstylist to help you install it in a few minutes.
How to Choose A Hair Store Near Me
Below are the factors to consider when choosing a hair store near you.
Personal Preferences
The first important step is to find a hair salon that suits you. Decide the type of hairstylist you are looking for before searching for one. Search online for stylists and a local hair store near me using the appropriate target keywords.
Referrals
Alternatively, you can ask your friends and family for recommendations for the best local hair salons. What do they think of a certain hair salon?
Online Reviews and Ratings
If you come across one online, ensure you evaluate customer ratings and reviews. Most professional hair salons have websites where they showcase their services. You can also read review sites for the most recommended salons in your local area.
Location
When choosing a hair salon, the location matters for several reasons. Firstly, you will have easy accessibility at your convenience. The salon should be easily accessible for your convenience, for example, The Roose Parlour and Spa, which is conveniently located in Phoenix, Arizona.
Price
It is important to have a budget. Your budget should guide you in choosing the ideal hair salon. Some salons tend to overcharge their clients for their services. Choose one based on your price range.
It is advisable to walk into the salon before going for service. Use this time to get acquainted with the professionals and ask if they can help with your hair. Alternatively, you can call them for a short interview and booking an appointment.
In a nutshell, here are the essential things you ought to look for in the salon you decide on;
   Versatile services and products
   Location of the salon
   Price
   Client testimonials and recommendations.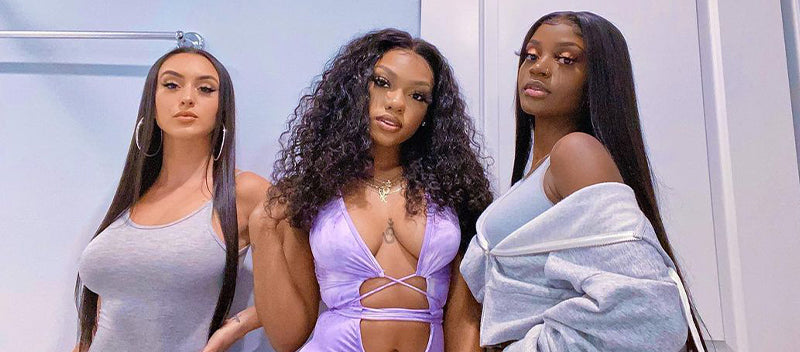 How to Get the Right Human Hair Wigs for Me
CurlyMe Hair is a leading supplier of high-quality human hair wigs. Our team of hair specialists can help you find the perfect human hair wig for you. Whether you want straight hair or curly hair, we have lots of options to choose from.
Bottom Line
If you are looking for the perfect hair store near me, visit our website to check out some of our best human hair products. CurlyMe Hair offers all kinds of human hair products, lace front wigs, lace closure wigs, burgundy color hair, honey blonde ombre color hair, headband wigs, bob wigs and so on. Talk to our reps to help you choose the perfect hair wig for your needs and preferences.